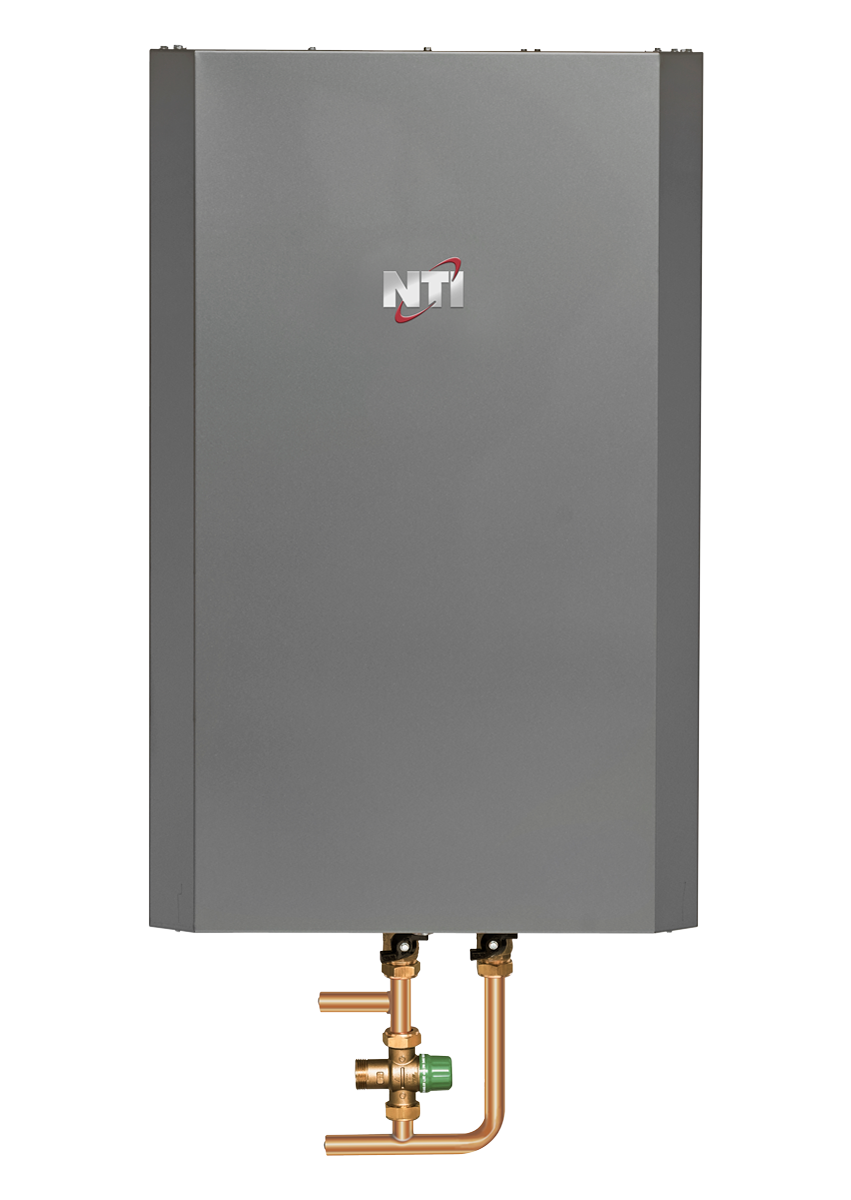 New S20W Series
Space Saving High-Performance Wall-Mounted Indirect Water Heater

Pound for pound the S20W is our highest performance tank. With recovery rates that exceed most industry standard 50 and 65 gallon indirects, this small but mighty tank delivers an exceptional amount of hot water.

Fully pickled and passivated, the 444 Stainless Steel tank and coil come in a wall-mounted package complete with a metal jacket to complement the quality look and feel of the NTI boiler line. The CFC-free 2" ultra high density EPS insulation ensures low standby losses and each unit comes complete with a thermostatic mixing valve, tank sensor and T&P valve. A hand hole at the top of the tank allows for inspection and cleaning.

Also available is an optional floor stand, NTI Part # 86998.
Main Features
High quality Stainless Steel Tank & Coil, type 444
CFC-free 2" ultra-high density EPS insulation
All units provided with thermostatic mixing valve
Limited Lifetime Warranty
Accessories
High-Output Combi System
The NTI High-Output Combi System delivers all the advantages of a boiler and tank combination,…